Components are larger extensions that produce the major content for your site. Each component has one or more "views" that control how content is displayed.In the Joomla! administrator there are additional extensions such as Menus, Redirection, and the extension managers.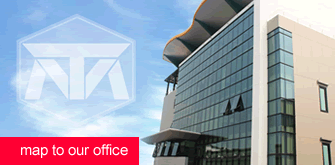 บริษัท ไทย-มีโก้ จำกัด
2 ซอยท่าข้าม 5 ถนนพระราม 2 แขวงแสมดำ
เขตบางขุนเทียน กรุงเทพฯ 10150
โทร: 02-895-6901 ถึง 8
แฟกซ์: 02-895-6909

THAI-MEKO Co.,Ltd.
2 Soi Thakham 5, Rama 2 Road, Samaedam
Bangkhuntien, Bangkok, Thailand 10150
Tel: (+66) 2-895-6901 to 8
Fax: (+66) 2-895-6909

Website: www.thai-meko.com
Email: This email address is being protected from spambots. You need JavaScript enabled to view it.
Map: 13.655574, 100.443055

Thank you for contacting us. We are happy to receive your feedback or any enquiries. You can leave us a message by send us Email or fill in this form, we will contact you back shortly.


The users extension lets your site visitors register, login and logout, change their passwords and other information, and recover lost passwords. In the administrator it allows you to create, block and manage users and create user groups and access levels. Help
Please note that some of the user views will not display if you are not logged in to the site.